Regular price
Sale price
$19.99 USD
Unit price
per
Sale
Sold out
Description

As good as the sweetness and creaminess of vanilla merge with the warmth and spiciness of cinnamon, this granola achieves an unbeatable balance between flavor and health qualities. We want to offer the best macros compared to any cereal or granola, and we do so without compromising taste by using the best ingredients out there. Enjoy this high-protein granola as breakfast by pairing it with milk or yogurt, and fruit.
Claims per serving

• Calories: 100
• Protein: 11g
• Net Carbs: 2g
• Fiber: 11g
• Sugar: 0g
Ingredients

• Digestive Resistant Prebiotic Tapioca Fiber
• Egg White Powder
• Organic Natural Sesame Seeds
• Organic Shineskin Pumpkin Seeds
• Organic Black Chia Seeds
• Organic Brown Flax Seeds
• Natural Vanilla Protein
• Organic Virgin Coconut Oil
• Organic Shredded Coconut
• Organic Cinnamon (Ceylon)
• Monk Fruit Extract
View full details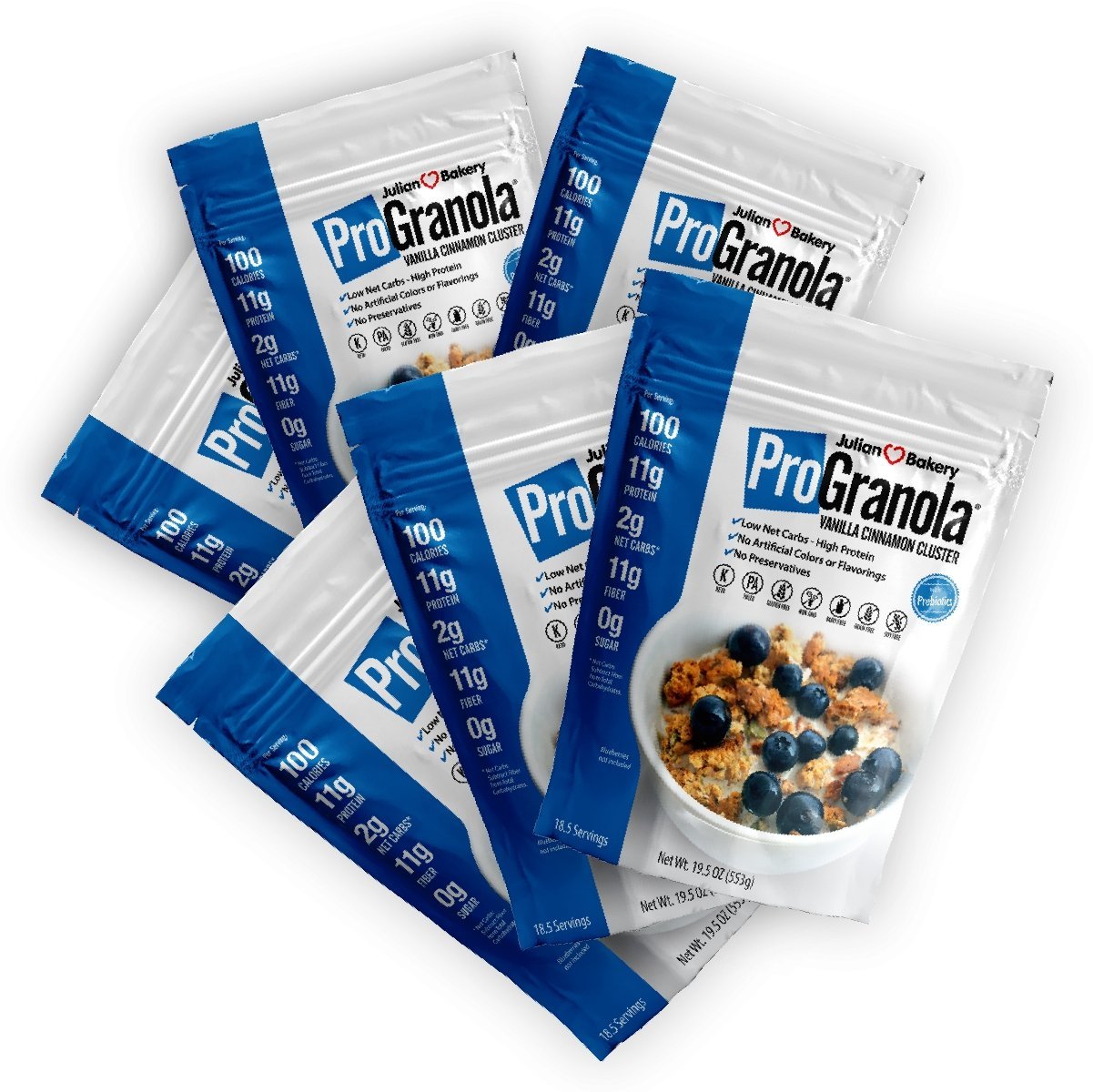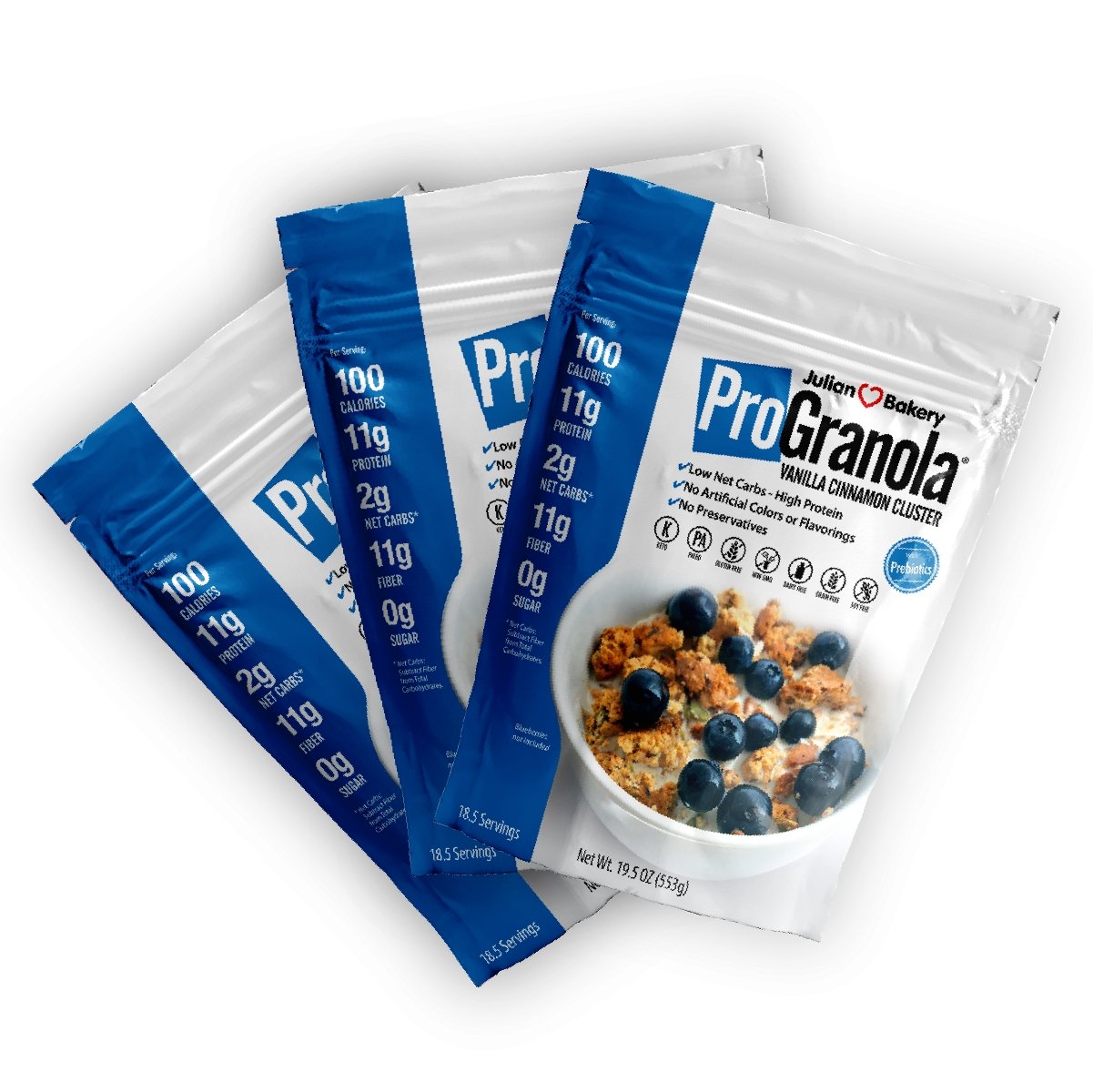 Pro Granola Vanilla Cinnamon Cluster
I have always loved this granola and have ordered it for years. However, it seems that your recipe has changed in that SO MUCH more coconut is being added now. I find myself picking the coconut pieces out of it because, for my taste anyway, it's just too much. Other than this issue, my entire order was perfect! Thank you for asking!😊
Great product and service
I love the Vanilla Pro Granola clusters. It is so delicious with my yogurt and fruit for breakfast. It reminds me of a crispy oatmeal cookie, yum. With all that protein I feel full until lunch.. It is also a great snack when I need something sweet and crunchy. I've even added dried fruit and nuts for a trail mix.
Awsome cereals
Love those sooo much but would be great if they could make them with the option without coconut flakes...This would be very amazing! Thanks to consider!
It's intense
This is not granola for the faint of heart.
This is a serious bit of dense food here.
However, it's good.
Can also be eaten like cookies (if you've got those nice big pieces there not broke up yet!)!!
I love all the progranolas except
My only issue has been and has for years when ordering it that there's more "dust" than granola crunchy chunks. They don't have to be big but it seems to be at lease a 1/3 or more is flax seed and dusty ingredients. Otherwise the cinnamon, peanut butter, and oh my gosh I love the espresso so gooood
We are convinced that the food we eat is the foundation for health and good quality of life.