Regular price
Sale price
$19.99 USD
Unit price
per
Sale
Sold out
Description

This high-protein granola has that combination of nuttiness with a hint of sweetness that can only result from using real, organic peanuts and peanut butter for its production. Enjoy it as cereal with milk and banana or as a healthy snack.
Claims per serving

• Calories: 120
• Protein: 11g
• Net Carbs: 3g
• Fiber: 9g
• Sugar: 0g
Ingredients

• Digestive Resistant Prebiotic Tapioca Fiber
• Egg White Powder
• Organic Peanut Flour
• Organic Peanut Butter
• Organic Natural Sesame Seeds
• Organic Roasted Peanuts Splits
• Organic Shineskin Pumpkin Seeds
• Organic Black Chia Seeds
• Organic Cinnamon (Ceylon)
• Monk Fruit Extract
View full details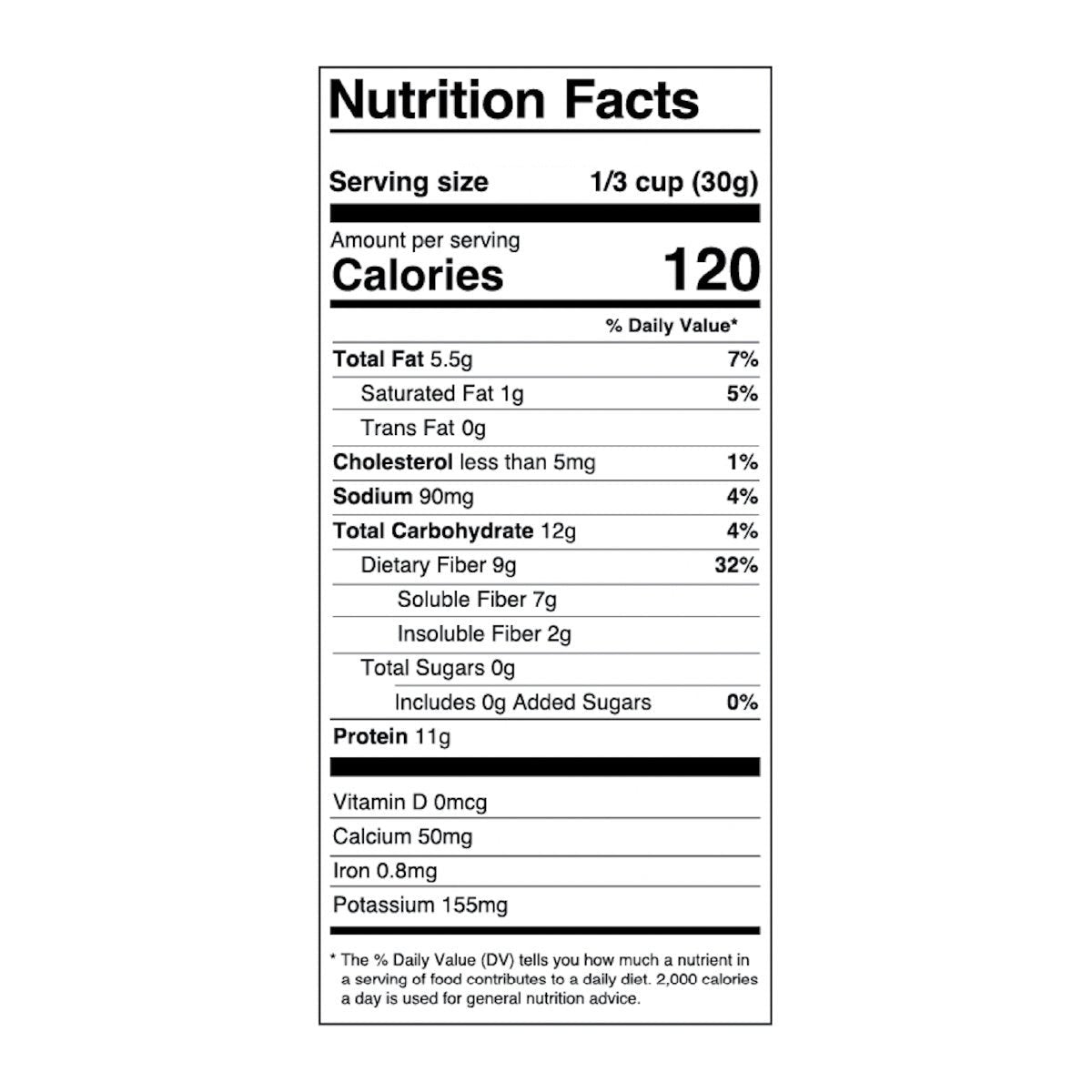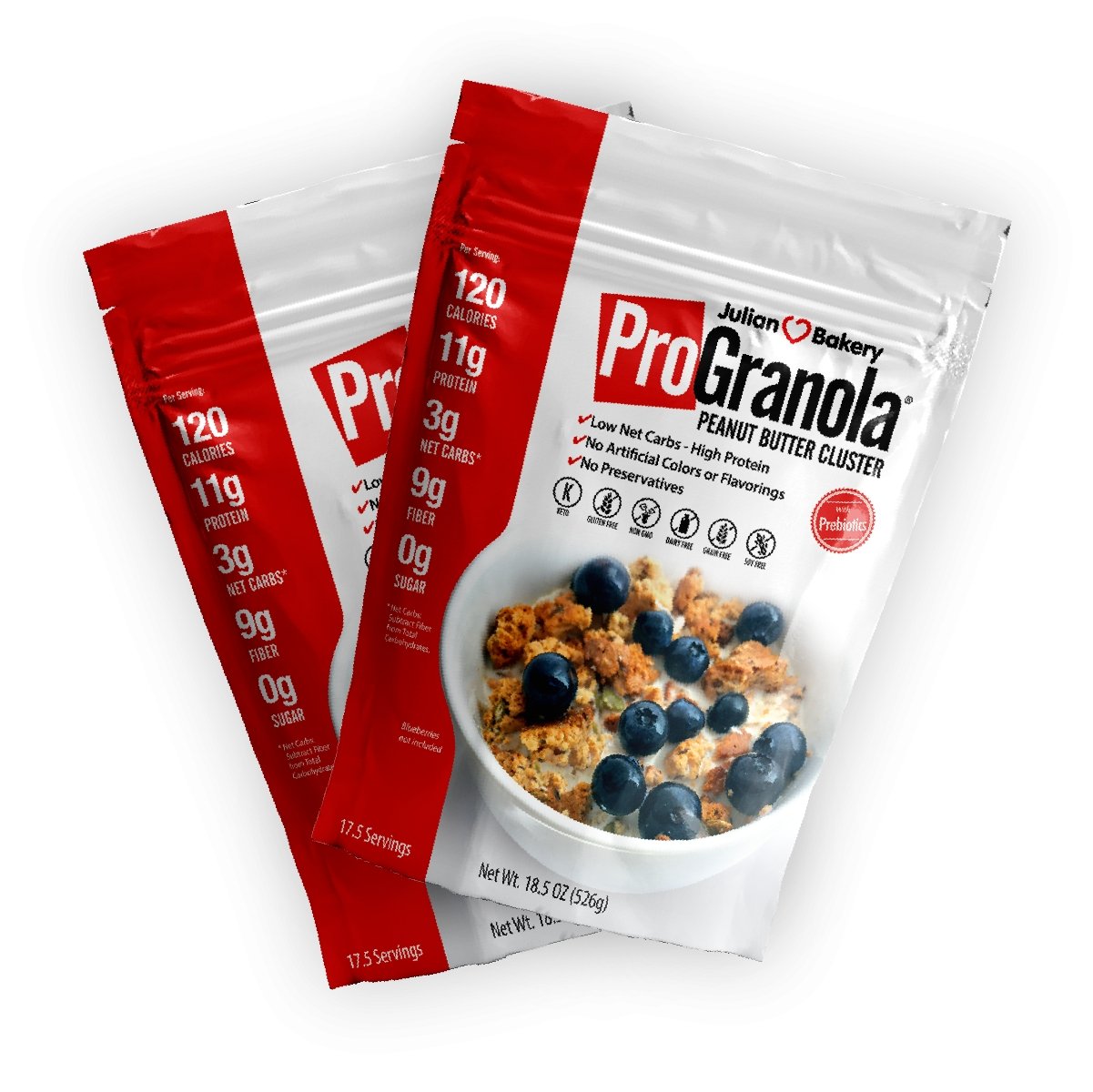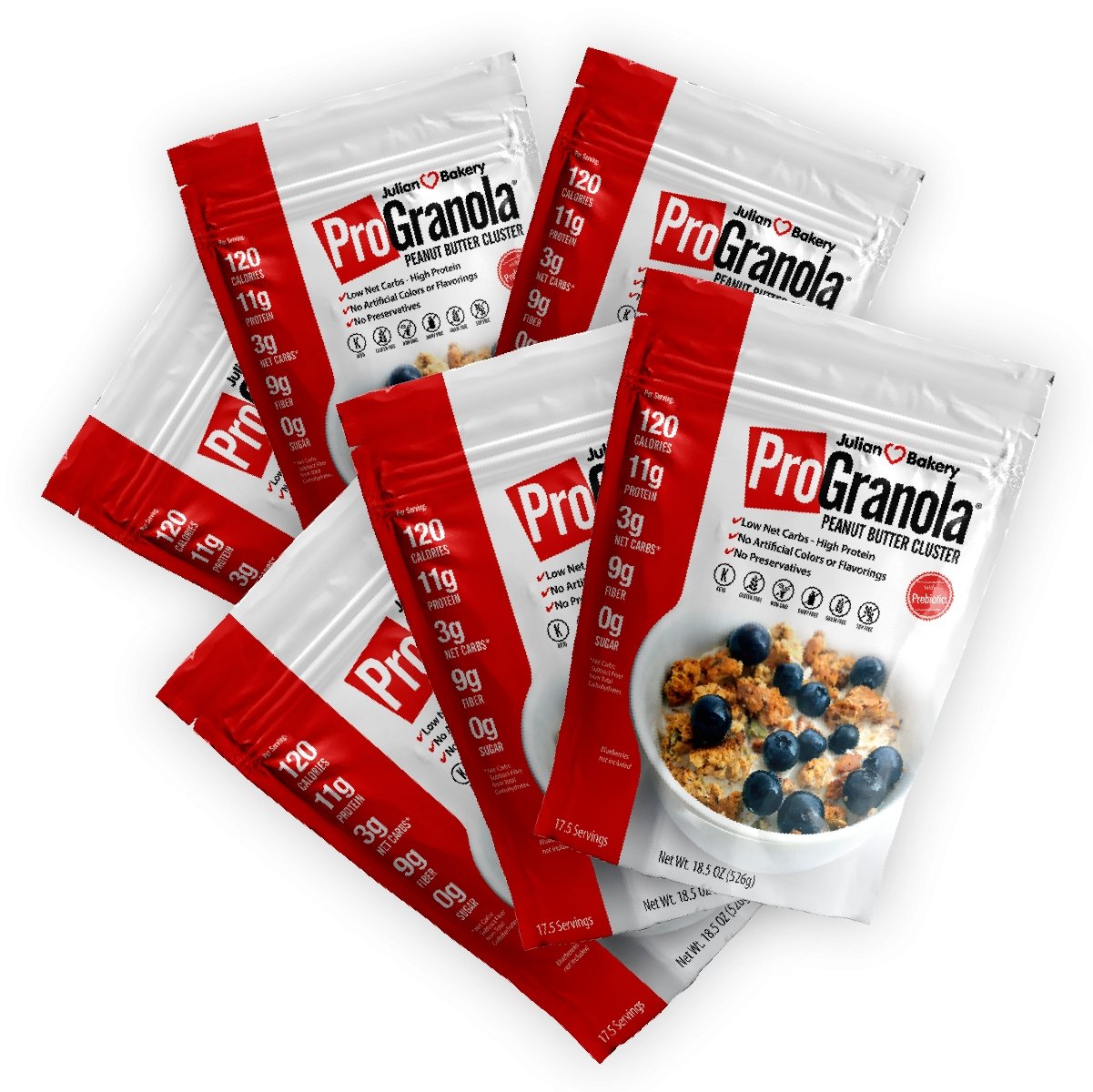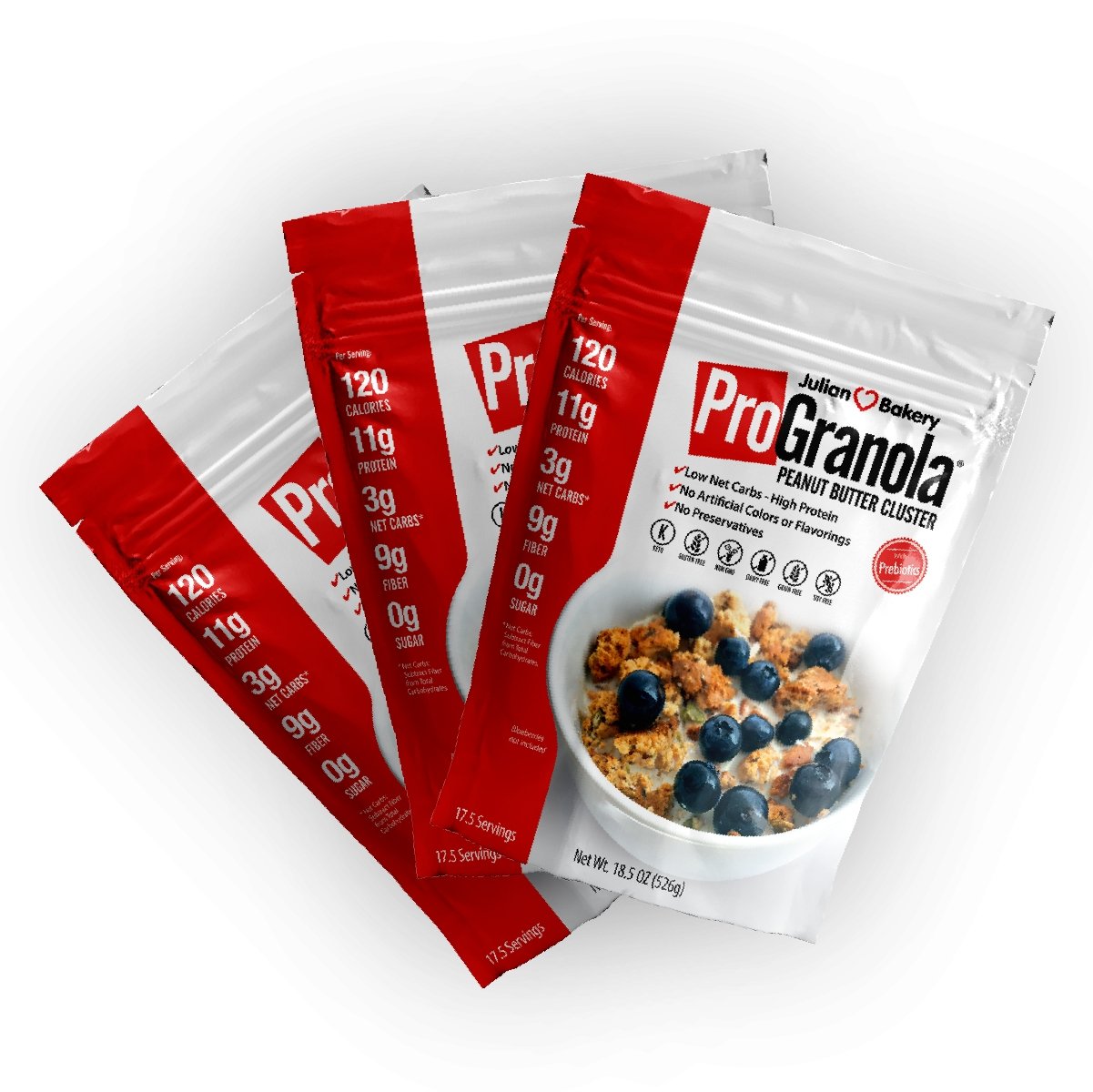 Love the Granola
My son was recently diagnosed with diabetes and my first thought was Julian Bakery. Love the products
Best Granola Ever!!
This granola has transformed my cereal into something extraordinary, and there's nothing else even remotely similar out there. It gets more like peanut butter the longer it soaks in the milk but it's actually much healthier than peanut butter. Only wish the price was lower but what can you do.
Two Thumbs Up
This granola product is a good low-carb, low-sugar option loaded with fiber that fills me every time. While taste is an individual preference, I endorse the chocolate and peanut butter flavors.
Granola
It's the only granola I buy & eat. Good stuff
Awesome Pro Granola
We get this on a regular basis the peanut butter cluster is our favorite. All of the ones we tried are very good tasting and good quality product.
We are convinced that the food we eat is the foundation for health and good quality of life.